A short film that tells the nostalgic, everyday story of connection and romance between two women.
The Story
Anna is a meek, curious, college student uncertain about herself and her future. Samantha is an energetic, passionate elementary school art teacher who loves her job, but feels alone in her personal life.
After a chance encounter at the local art museum, Anna finds herself working as the student teacher in Samantha's classroom. The two quickly form a strong bond, which often teeters on the border of romantic and platonic.
Masterpiece is a simple story of human connection, told through the lens of a blossoming relationship between two young women. Anna and Samantha's story is nothing but ordinary, which is the point. It is not just a love story, but instead a slice of everyday life and humanity.
The Tone
In writing Masterpiece, I was inspired to tell a story that wasn't anything big or flashy, but still genuine and intriguing. I really wanted to hone in on the magic of day-to-day life--those little moments that make you take a step back and feel human.
Nowadays, we see so many queer stories, specifically queer female stories, that are all centered around "big queer events"--I wanted to explore the often overlooked little moments that are just about connection and romance as opposed to queer connection and queer romance. Whether it's catching a snowflake on your tongue, or crawling into bed with your significant other at the end of the day, we all experience and can relate to these tiny magics that just come with being human.
Aesthetically, Masterpiece invites a world of nostalgia--it evokes a sense of longing for a place or time you can't really name, but will forever be a part of who you are and remain in your memories.
Your first love.
Staying up too late as a kid, reading under the covers with a flashlight.
Sleeping with the windows open in the summertime.
Simple, human experiences that swell with emotion and feeling.
- Gabby Harrison, Writer/Director
The Importance of Representation
As a queer woman, I'm sick and tired of every queer female film storyline revolving around a big life or death event, and gradually not taken as seriously.
Queer Women in Film and TV are constantly used as a catalyst for some further storyline by being fetishized, or characterized in such a way that queer becomes their only personality trait. In truth, we're just people living our lives--we wake up, get dressed, go to school or work, and fall in love like everybody else.
Media is definitely shifting to include more roles for LGBTQ+ individuals, but largely, a majority of these roles are for LGBTQ+ men--there are very few roles written for queer women, with most of the existing examples either being tragic or depicting unrealistic characterizations. Our goal is to be apart of the movement that changes the way that media includes, and depicts queer women.
The Team
Gabby Harrison (Writer/Director)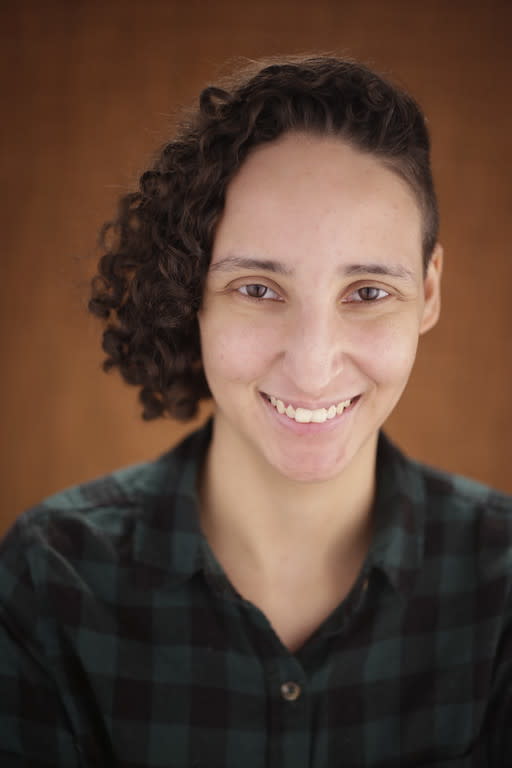 Gabby is a writer, actor, and overall creative currently in her third year at NYU's Tisch School of the Arts Drama program. Although she has a lot of experience working in the theatre, she has a huge passion for film and television and is excited about her first real foray into working on this side of the camera! During her time as an undergraduate, Gabby has had experience acting in multiple independent and student films, most notably playing the lead role of 'Vero' in All My Best Friends are Ghosts, an experimental short that premiered this past summer and has since been shown at a number of independent film festivals. She has been writing since she was a child, and many of her works have been brought to the stage. She's had multiple plays included in the Broke People Play Festival at NYU, and in the summer of 2017, she had the opportunity to direct And the Crowd Goes Wild, a self-written full-length play about love and adversity set in the American South during the 1920's, at the Midtown International Theatre Festival in Midtown Manhattan. As a member of the LGBTQ+ community, Gabby is an outspoken advocate and storyteller, and has an intense passion for making sure that previously silenced stories get told. She is so excited to be working with a close team of friends on her debut project, and cannot wait to introduce this story to the world!
Cole Bannick (Executive Producer)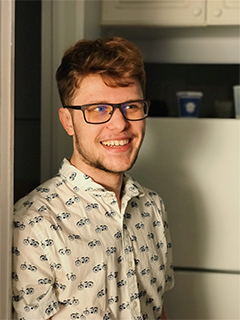 Cole Bannick is a director, producer, editor and filmmaker studying in New York City at NYU's Tisch School of the Arts. Throughout his undergraduate career, he has worked on a number of student and independent film projects taking on a number of roles--most recently, he was the Executive Producer on Sweet Honey Overdrive, a webseries about the 1990's riot grrrl punk scene, and one of many directors and mixers on the LGBTQ+ webseries, Queen's English (both of which are set to release later this Spring!). As a member of the queer community, Cole is a vocal advocate for representation and diversity in film, not only in the storytelling itself, but in the cast and crew that are apart of it's creation--he is beyond excited to be working with Gabby on this project in realizing her vision, and widening queer representation in media!
TaTyana Smith (Assistant Director)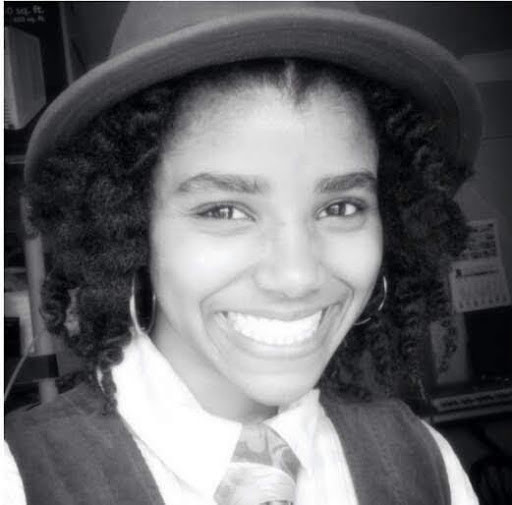 TaTyana is a New York-based actress and stage manager from Brooklyn, New York. She graduated from the City College of New York with a Bachelor's degree in Theater. At a young age, her parents and teachers encouraged her to participate in the arts. By the time she turned ten, she had experience in music, dance, and acting. During her college years, TaTyana's love for theatre grew as she continued to work on her craft. TaTyana's work ranges from Angels in America to The Taming of the Shrew. She's even been featured in a short film titled Schizofranny. After graduating from City College, TaTyana has taken an interest in the technical side of theatre. Currently, she is the stage manager for a production of Twelfth Night. TaTyana is a strong supporter of the LGBT community and would like to thank Gabby for this opportunity to work with her on a film that's so relatable and important in today's society.
How You Can Help
My aim is to make Masterpiece both a very personal but also very universal project; in telling a story that is so emotionally close to my own, I want to also be able to represent the lives of not only other young queer women, but other young people in general, who feel somewhat lost and unsure of themselves when it comes to romance but just want to have a comfortable, normal relationship in the end. I believe this is a truly universal want, and with this accessibility we will be able to reach all sorts of people.
However, no matter how many people we reach, a project like this does require a bit of money in order to successfully take off. Along with our passionate cast and crew, we are searching for others who are equally as excited about and intrigued by our film as we are! We are lucky enough to already own or have access to some props, costume materials, and film equipment, but between transportation, location expenses, and providing meals for the cast and crew, every dollar counts towards helping our film come to life!
Below is the estimated budget for Masterpiece: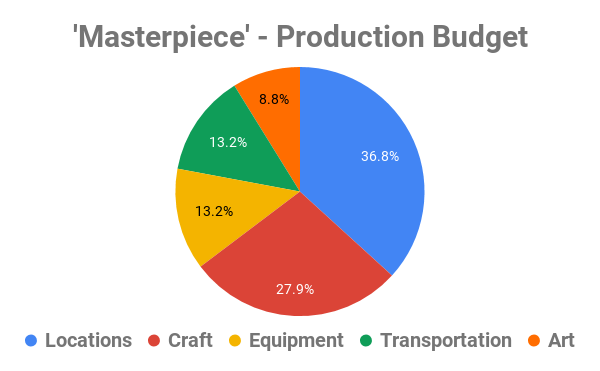 Any amount of assistance you can provide makes all the difference, and we promise to make sure each and every person who donates will be recognized! Each supporter will receive a reward for their contribution, based on how much they donate, as detailed in the "Perks" section of our campaign. Thank you in advance to everyone who is able to support us and help us fund our project, we cannot thank you enough!
Feel free to check us out on our Facebook or Instagram pages for updates on the production process or more info about the project! Thank you again!